Tanglefree Shop
Located in Concord California, our Tanglefree shop features all of the products you will find on our Tangelfree online store available for you to purchase! We are proud to carry one of the largest selection of Sitka waterfowl products in the East Bay Area.
2455 Vista Del Monte, Concord, California 94520
Open Monday - Friday 9am till 5pm
Closed on Saturday & Sunday
Sitka Waterfowl Products
Did your waders rip and you have a hunting trip this weekend? Headed somewhere cold and need a heavier jacket? Tanglefree has got you covered! We have a large selection of Sitka waterfowl products including waders at our shop.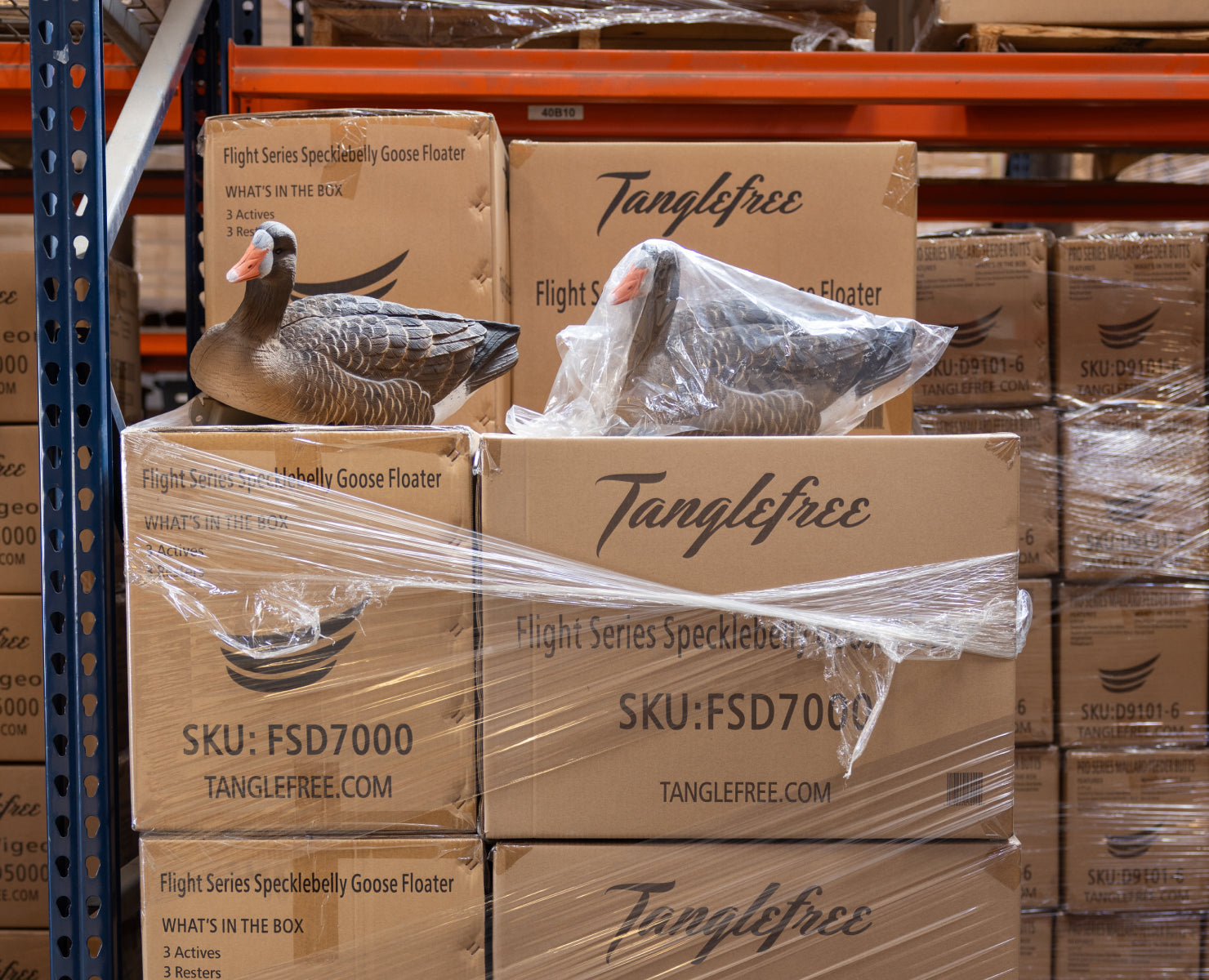 Decoys, Bags & More
We don't just carry Sitka gear at the Tangelfree shop. Stop by an pick up a few boxes of decoys and a bag to go with it! The majority of our decoys, blinds, bags, & accessories are available at the shop.
Tanglefree
Tanglefree is much more than a decoy and gear company, it embodies our family creed of how things should be in this world. This is why our constant innovation to improve products and tradition to offer quality goods and services will earn us the loyalty from the most critical of waterfowl hunters.