Decoys
Regular price
Sale price
$84.99
Unit price
per
SKU: D9100B
Free shipping on orders over $400
---
View full details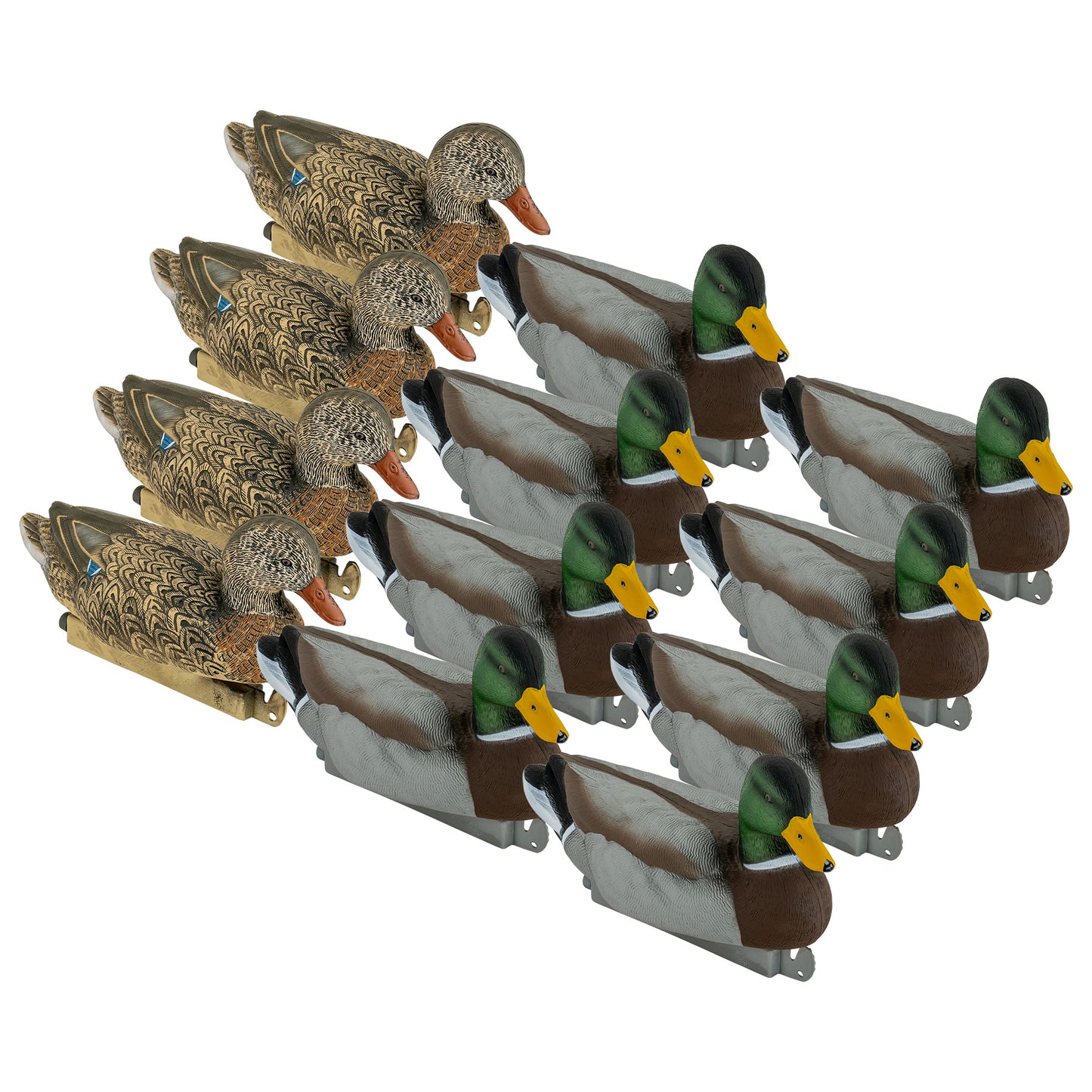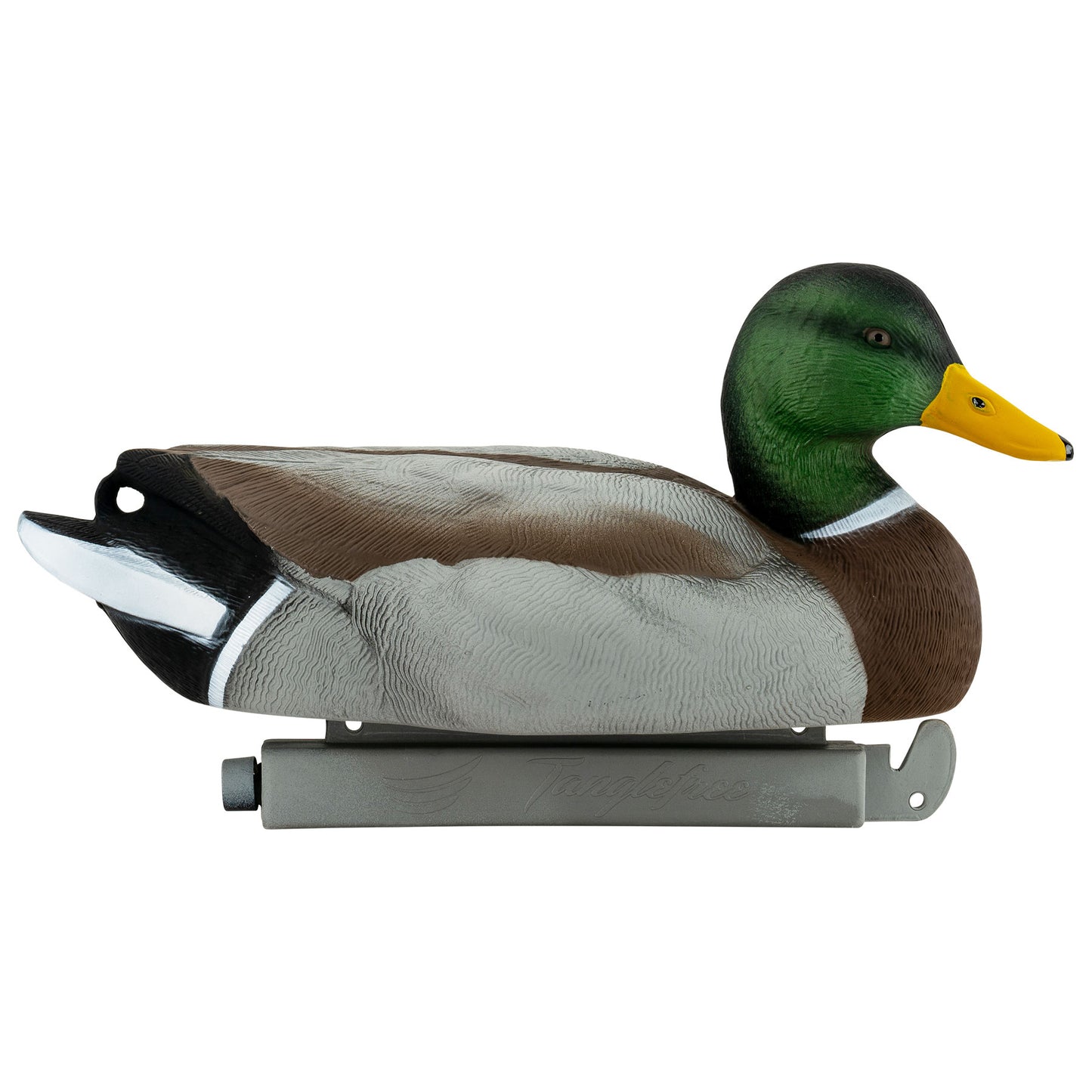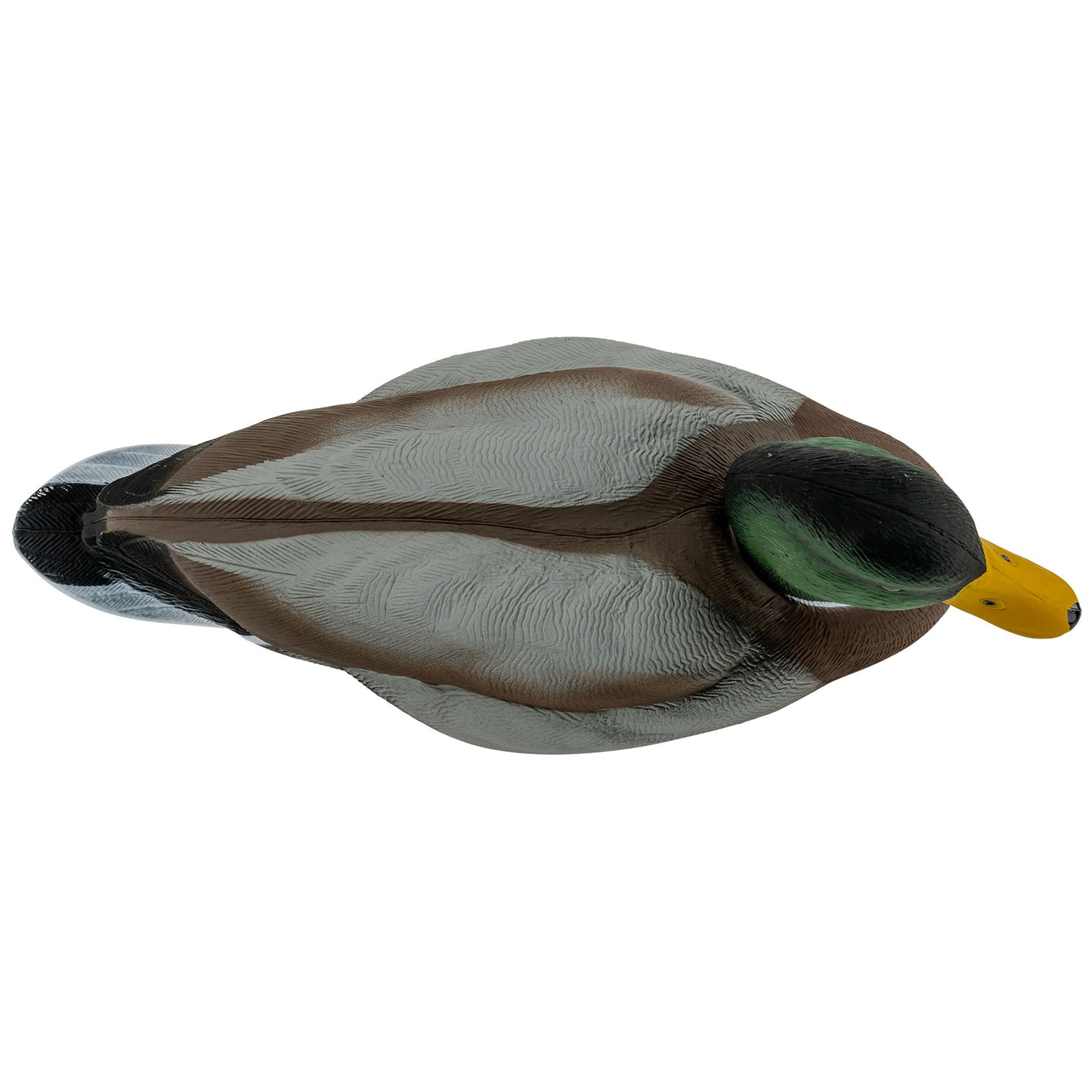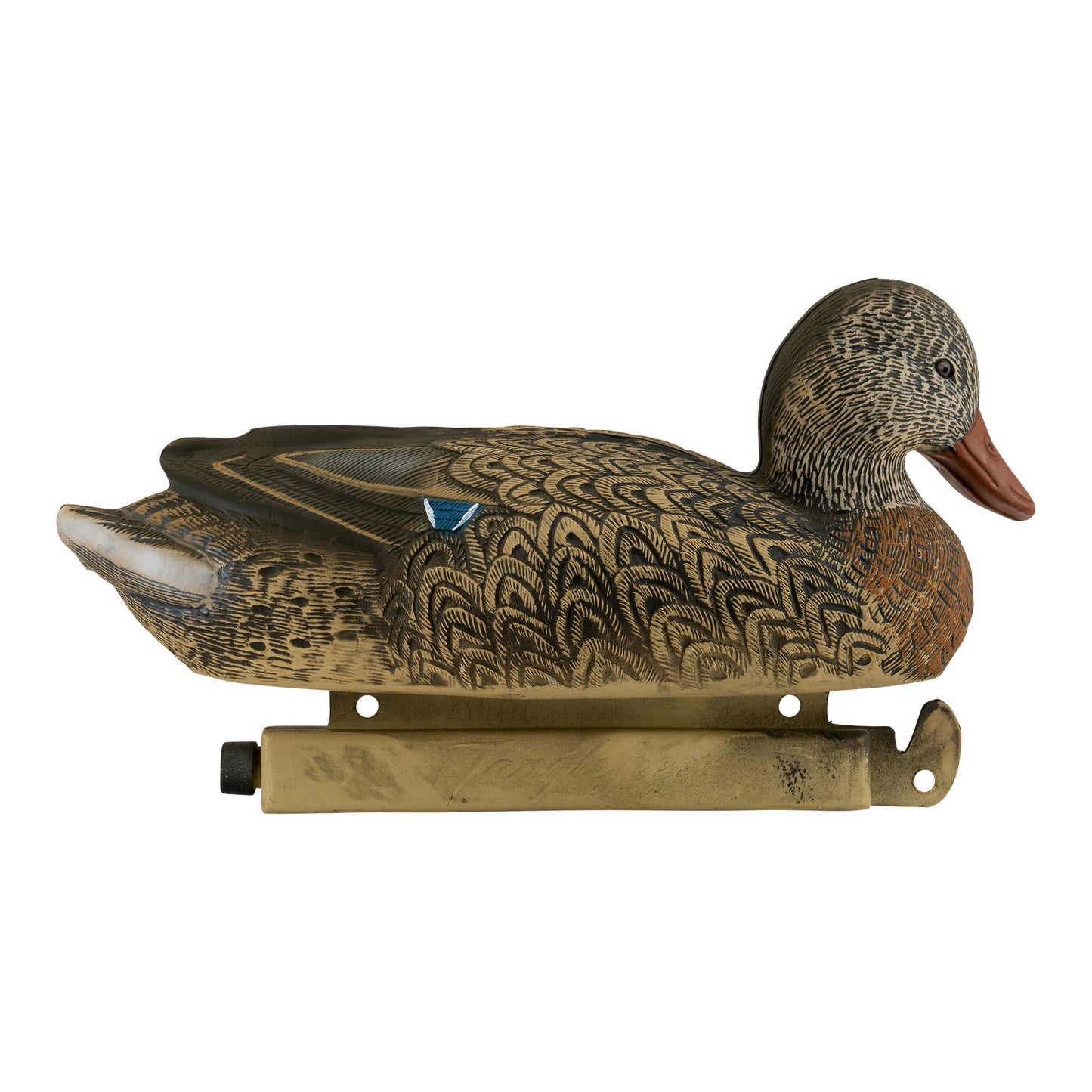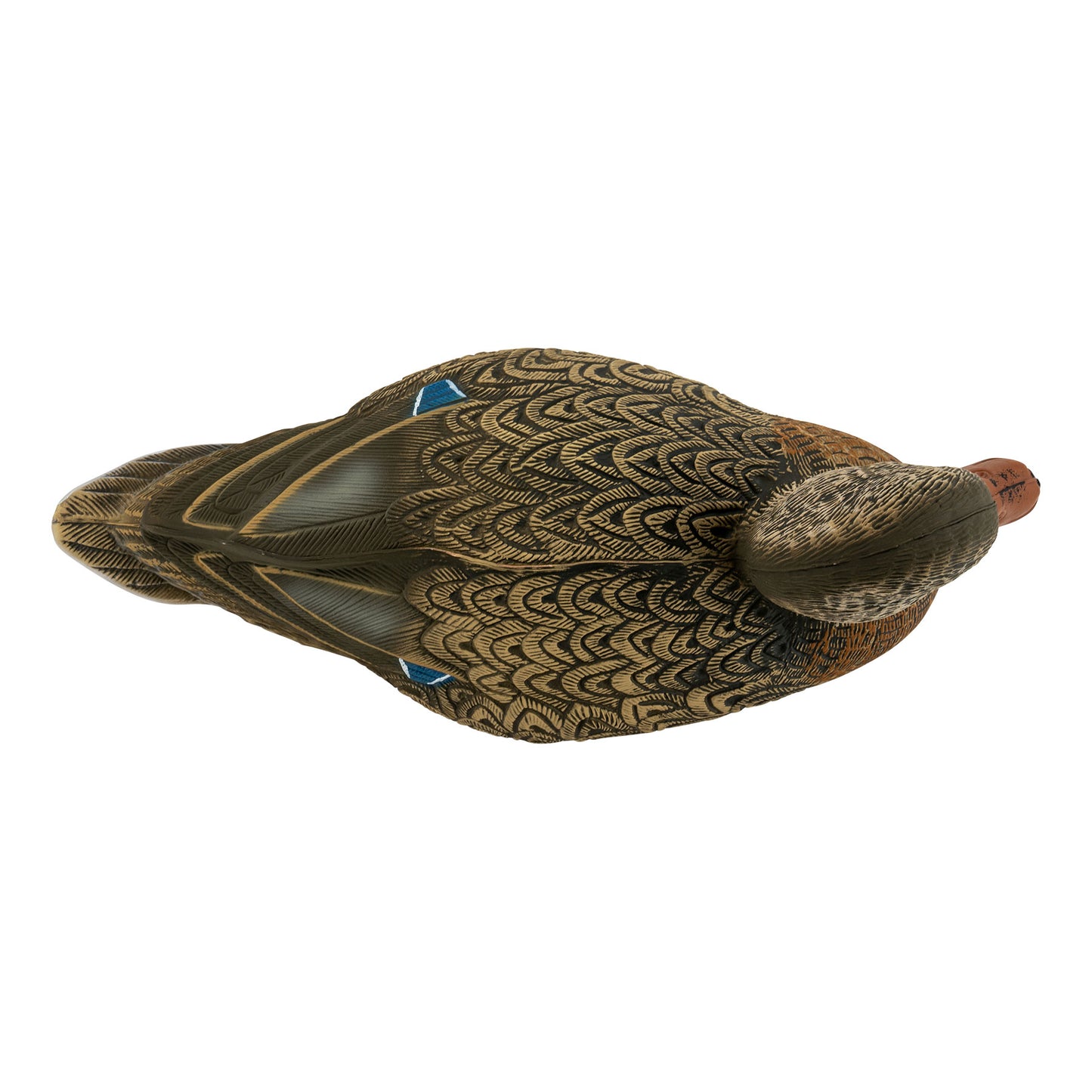 Description

Tanglefree Pro Series Refuge Mallard Decoy

Features:

Size: 14.5" Tail to Bill
Weighted Keel
Packaged Per 12
12 Pack is 8 Drakes & 4 Hens

Description:

Introducing the Tanglefree Pro Series Refuge Mallard Decoy – your ultimate tool for attracting mallard ducks to your decoy spread during your waterfowl hunting expeditions. Measuring at 14.5" from tail to bill, this meticulously crafted decoy is designed to enhance your hunting experience with its outstanding features and lifelike appearance.

Benefits:

Realistic Size: With its 14.5" length, this decoy accurately replicates the size of a mallard duck, creating an authentic and irresistible visual appeal that entices even the wariest of waterfowl.
Weighted Keel: The decoy comes equipped with a weighted keel, ensuring stability and realistic motion in the water. This feature enables the decoy to mimic the natural movements of live ducks, effectively attracting and fooling passing flocks.
Convenient Packaging: Each purchase of the Tanglefree Pro Series Refuge Mallard Decoy includes a pack of 12 decoys. In this pack, you will find 8 drakes and 4 hens, providing you with a well-balanced and diverse decoy spread to maximize your chances of luring in mallards.
Exceptional Realism: The attention to detail in the design of these decoys is extraordinary. From intricate feather patterns to lifelike coloring, every aspect is meticulously crafted to emulate the appearance of live mallard ducks. This level of realism significantly increases your chances of attracting ducks into shooting range.
Ideal for Waterfowl Hunting: The Tanglefree Pro Series Refuge Mallard Decoy is specifically created for waterfowl duck hunters like you. Whether you're an avid enthusiast or a seasoned professional, this decoy is an indispensable tool for enhancing your hunting success. Use it to create an enticing decoy spread that will captivate mallards and entice them to come closer, increasing your opportunities for successful shots.

Invest in the Tanglefree Pro Series Refuge Mallard Decoy and take your waterfowl hunting to the next level. With its lifelike design, weighted keel, and convenient packaging, this decoy is tailored to meet the needs of dedicated hunters like yourself. Set up your spread, watch as ducks are drawn in by the realistic appearance and motion, and seize the opportunity for a thrilling hunting experience. Don't miss out on this essential tool for every waterfowl hunter's arsenal!